In November, we participated in the 15th Symposium on EES Management in Cavtat.
The 15th Symposium on the management of EES is a conference related to the topic of management of Electric Power Systems (EES) organized by HRO CIGRE in cooperation with the Croatian Chamber of Engineers of Croatia and Adria kongres d.o.o.
CIGRE is the International Council for Large Power Systems.
This professional association is based in Paris and covers the topic of power systems and components, as well as the development, construction, commissioning, and maintenance of power plants.
CIGRE consists of more than 12,000 engineers, scientists, technicians, and other experts in more than 50 countries.
Duplico at the 15th Symposium on EES management
As an exhibitor, Duplico presented the conference participants with all the advantages of using solar energy, which is currently one of the most accessible uses of renewable sources in the Green Energy Transition.
We also presented our partnership with the globally popular manufacturer of solar solutions - GoodWe. At this year's symposium, changes in the energy sector and new and innovative concepts of power system management were discussed.
The main topic was, of course, the sudden increase in the prices of energy products and electricity in recent years, and their causes and consequences for the global and Croatian economy in the future.
The most popular topics were the Green Energy Transition and the "FIT for 55" concept and how they affect the flexibility of power systems.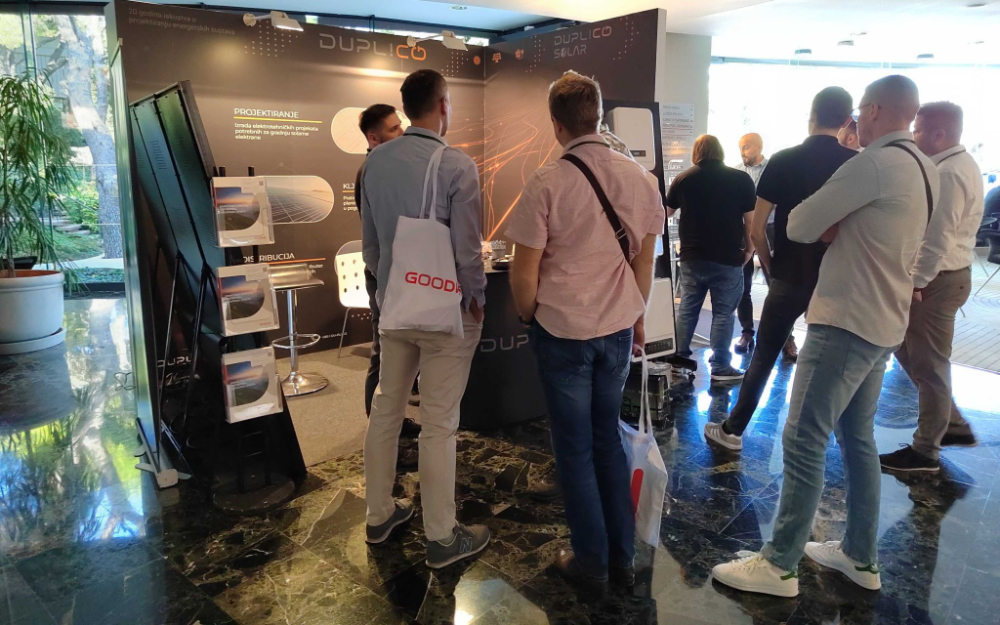 Digitalization of EES
Special attention was drawn to the digitization of electric power systems for all participants in the energy sector and the potential of the Croatian electric-energy system (EES) in the concept of digitization and virtual integration of distributed sources of electricity.
Interesting lectures and discussions on rapid digitization in the management of electric power systems especially paid attention to the situation with the Croatian EES and what are it's peculiarities and future possibilities.
The participants were interested in the rich topics of the best Croatian experts and engineers, and various engineering companies contributed their knowledge in the energy sector.
If you are 'intrigued' by the Green Energy Transition and want to be energy independent, visit our Duplico Solar web application and find out the price of your solar power plant according to the specifications of your facility.
You can request a partnership with Duplico on the Duplico Solar Academy portal for partners, where you will find all information about the design and installation of solar power plants and the use of solar equipment, as well as the catalog and prices of solar power plants.
It takes a couple of minutes for you to calculate the expense of your solar project. Try it out here.